Mondak provides temporary site portable latrines and comfort stations in North Dakota, Montana, Indiana, Wyoming, Nebraska, and Colorado. Mondak latrines are available for rental on any long or short term basis.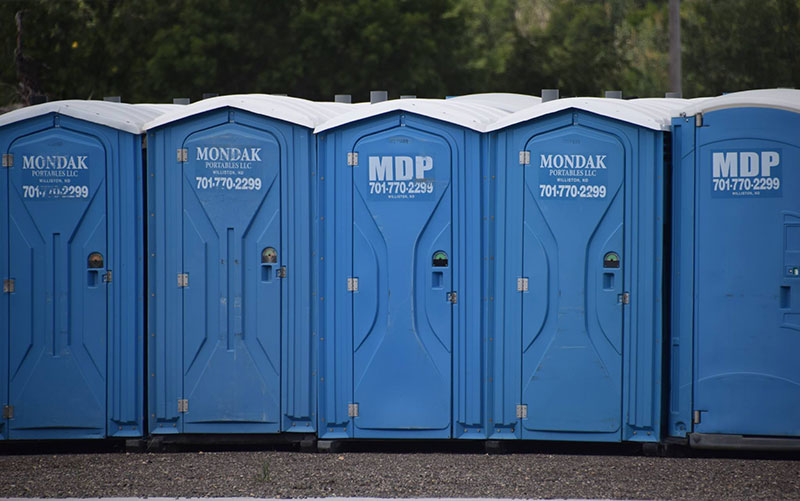 Ready To Respond To Emergency Services
We are ready to engage in natural disasters all over the United States with an ample supply of latrines, handwashing stations and comfort stations available for quick mobilization. We also manufacture the Comfort Stations for resale and personal use at our Fairmount, Indiana manufacturing division. We provide custom fabrication of these AC/Heated enclosed trailer units.
Some of the common events we serve are:
Wildfires
Natural Disasters
Facility Outages
Standard Units
Details About Our Service
We currently have the following items available for rental: - Standard Portable - Handicap Toilet - Trailer Toilet - Double Trailer Toilet - Hand Washing Station - 2 Unit Comfort Station AC/Heated - 4 Unit Comfort Station AC/Heated
We have 200 blue standard-sized Portable Latrines, 20 Handicap Portable Latrines and 30 Hand Washing Stations on hand at our main headquarters. We also have custom fabricated, air conditioned comfort station trailers that provide hand washing stations and act as emergency showers.
We ensure our technicians are trained under standardized safety standards from Department of transportation, OSHA, or PEC.
Federal Contracting Profile
To view our federal contracting details, please view our Capability Statements below.