Mondak provides temporary site portable latrines and comfort stations in North Dakota, Montana, Indiana, Wyoming, Nebraska, and Colorado. Mondak latrines are available for rental on any long or short term basis.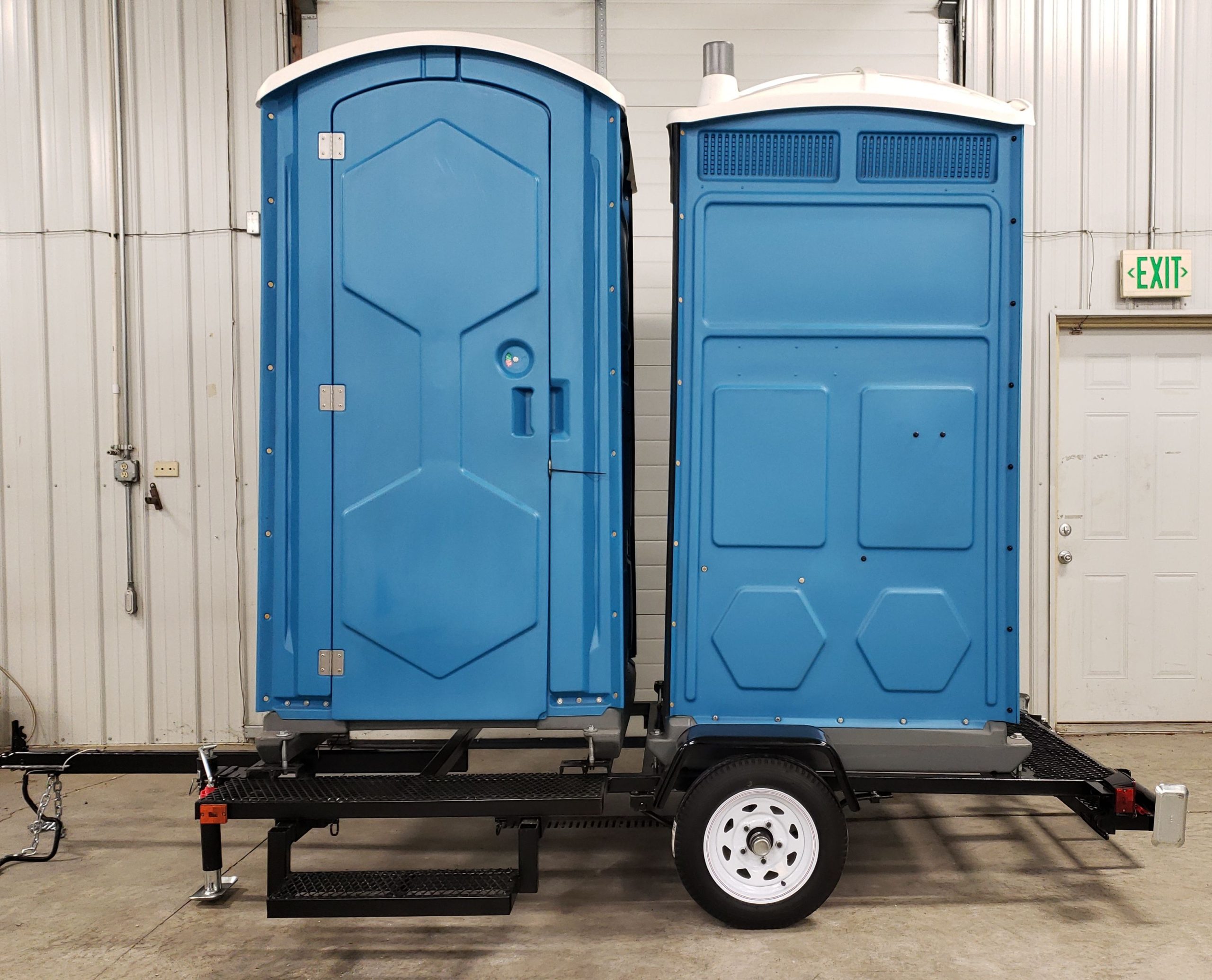 Ready To Deploy To Construction Sites
MonDak has a variety of options available for your construction projects. Standard units, Oil/Gas field services, Crane lift units, Trailer mounted units; MonDak Portables can do it all.
We cover it all:
Standard Portables
Crain Lift Units
Single Unit Trailer Units
Double Trailer Units

Handicap Toilet

2 Unit Comfort Station AC/Heated

4 Unit Comfort Station AC/ Heated
Construction Project Rentals
We currently have the following items available for rental: - Standard Portable - Handicap Toilet - Trailer Toilet - Double Trailer Toilet - Hand Washing Station - 2 Unit Comfort Station AC/Heated - 4 Unit Comfort Station AC/Heated
We have 200 blue standard-sized Portable Latrines, 20 Handicap Portable Latrines and 30 Hand Washing Stations on hand at our main headquarters. We also have custom fabricated, air conditioned comfort station trailers that provide hand washing stations and act as emergency showers.
We ensure our technicians are trained under standardized safety standards from Department of transportation, OSHA, or PEC.
Federal Contracting Profile
To view our federal contracting details, please view our Capability Statements below.