All manufactured in our Manufacturing Division in Fairmount, Indiana.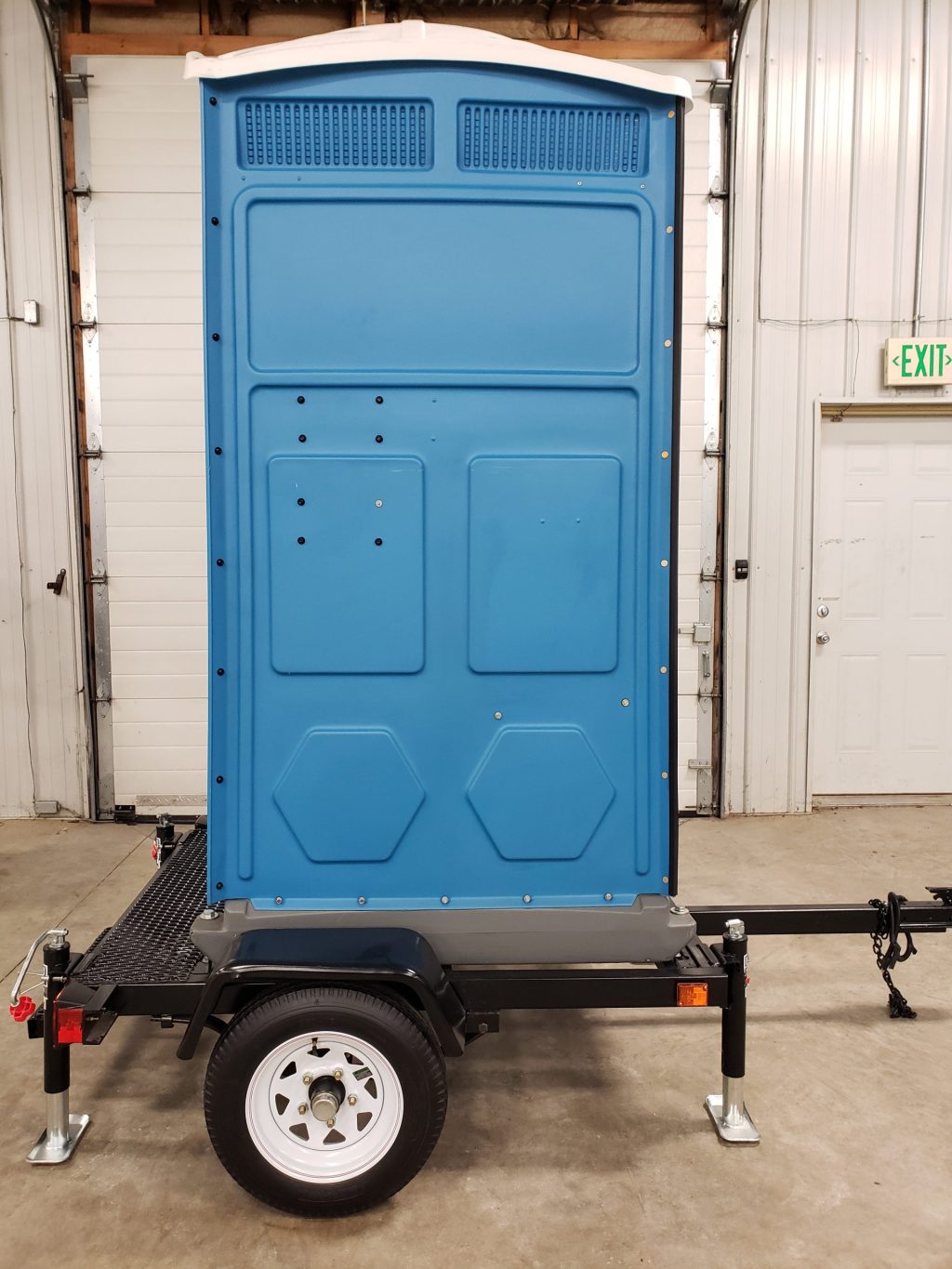 Single Toilet Trailer – Toilet not included
MonDak Portables, LLC started manufacturing restroom trailers in 2013. We completed over 50 Comfort Restroom Trailers for our own rental company in ND. These units provided AC and Heat for the users comfort. We then expanded into retail sales by attending the WWett Show in Indianapolis, Indiana in 2017. We were able to showcase our manufacturing skills with our Comfort Stations and Toilet Trailers. After seeing that there was a market for special order trailers, we expanded into other markets. In 2019 we manufactured some Honeywagon Trailers for a Hollywood company.
Dimensions and Specs:
Exterior Dimensions: 67″ Wide, 67″ Deep, 24″ Tall
Total Length: 108″ Long
Tongue: 40″ Long
Coupler: 2″ Ball
Axle: 2,000 Lbs.
Weight: 320 Lbs.
Tire Size: 4.80 x 12
Hub Patter: 5 Lug 4.5×5
Frame: 2″ x 2″ Steel Frame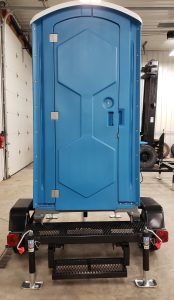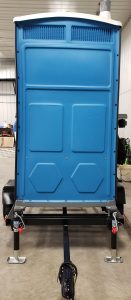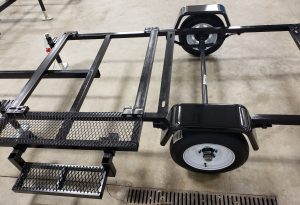 Details About Manufacturing and Fabrication Services
Federal Contracting Profile
To view our federal contracting details, please view our Capability Statements below.