All manufactured in our Manufacturing Division in Fairmount, Indiana.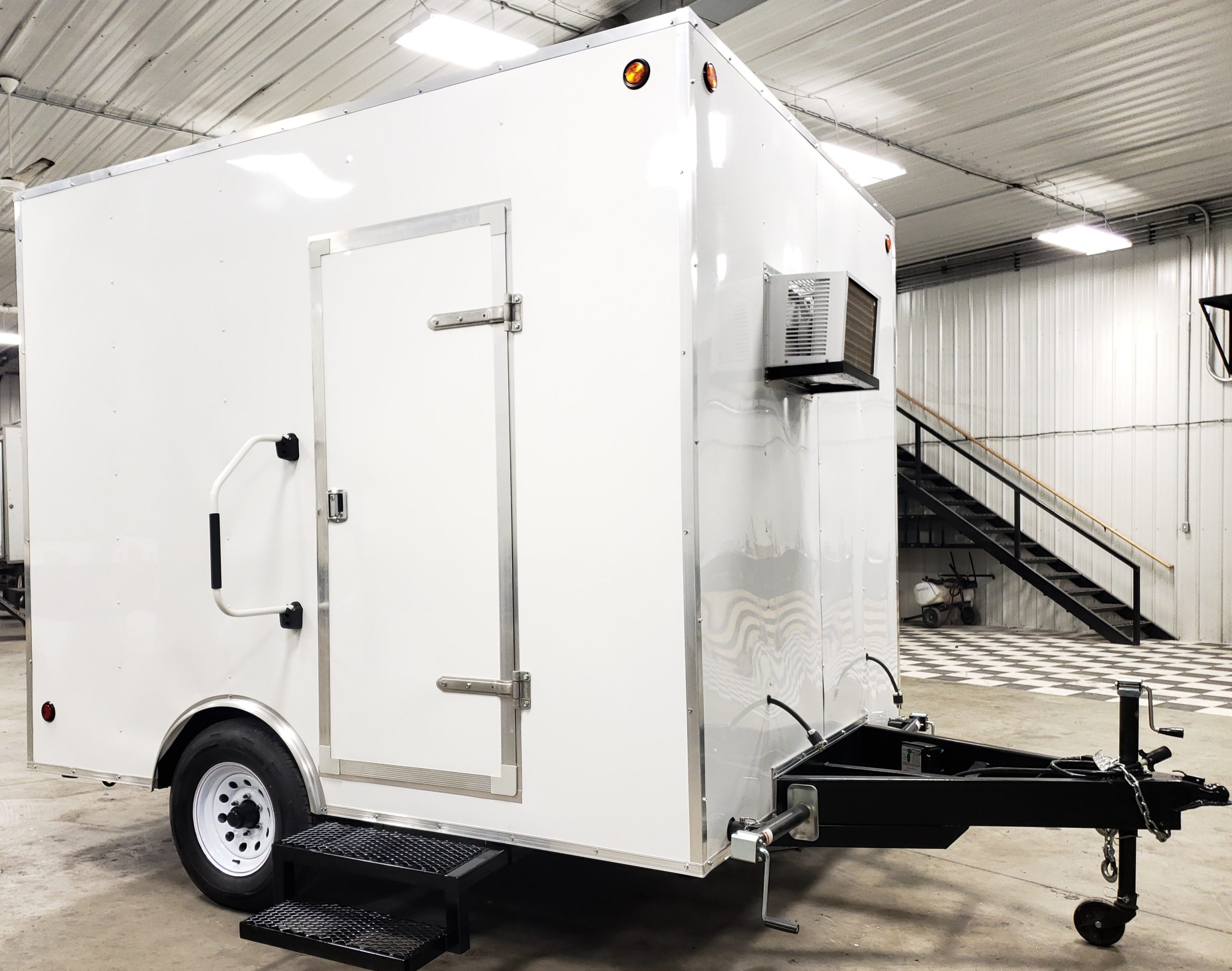 2 Unit Comfort Station – Heated & Air Conditioned, 2 Toilet Stalls, Hand Washing Station
MonDak Portables, LLC started manufacturing restroom trailers in 2013. We completed over 50 Comfort Restroom Trailers for our own rental company in ND. These units provided AC and Heat for the users comfort. We then expanded into retail sales by attending the WWett Show in Indianapolis, Indiana in 2017. We were able to showcase our manufacturing skills with our Comfort Stations and Toilet Trailers. After seeing that there was a market for special order trailers, we expanded into other markets. In 2019 we manufactured some Honeywagon Trailers for a Hollywood company.
2 Unit Comfort Station Spec Sheet
Exterior Dimensions: 98″ Wide, 120″ Long, 120″ Tall
Interior Dimensions: 95″ Wide, 117″ Long, 87.5″ Tall
Coupler: 2 5/16 Ball
Axle: 5,200 Lbs
Weight: 3,680 Lbs
Tire Size: 225/75R15
Hub Pattern: 6 Lug
Air Conditioner: 120V / 6,200 BTU
Heater: 750 – 1,500 watt 120v Fan Forced
Secondary Heater: 750 – 1,500 watt 120v Fan Forced
Electric Panel: 30 Amp, 4 Breakers, 120V Plug In
Light: 48″ 2 Bulb Fluorescent T8 Waterproof
Tongue: 51″ Long
Insulation: 1 1/2″ Foam Board R7
Frame: 2″ x 6″ Steel Frame with 1 1/2″ Steel Wall Studs. 2″ x 3″ Floor Crossmembers
Exterior-Panels: White Aluminum
Interior Panels: White Aluminum
Floor: 3/4″ Weather Sealed Plywood
Trim: Mill Finished Trim Inside and Out
Door: 1″ x 2″ Aluminum Frame, Heavy Aluminum Hinges, RV Flush Lock
Skylight: 15″ x 15″ Opening, White
Water Tank: 28″ Wide, 8″ Deep, 24″ Tall, 23 Gallons
Pump: 115V / 2.3 Amp
Toilet Tank: 60 Gallons
Stall Size: 42″ x 42″ 2 Stalls
Total Length w/ Tongue: 172″
Sink: 15″ Wide, 54″ Tall, 13″ deep, 15 Gallon capacity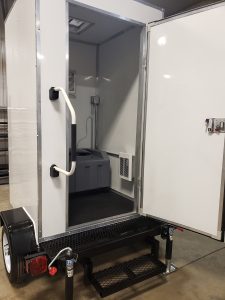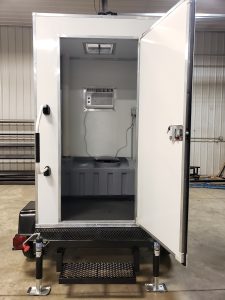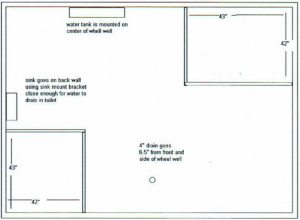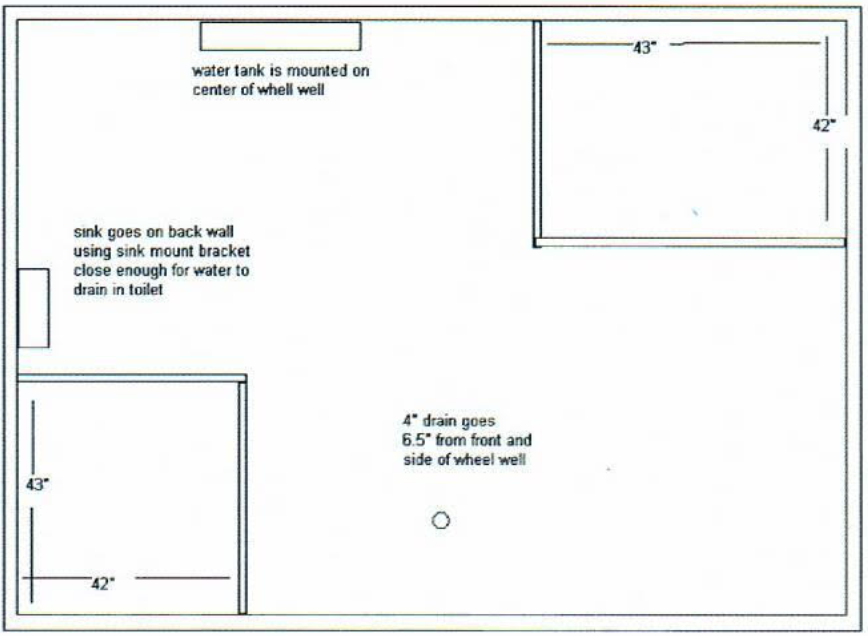 Details About Manufacturing and Fabrication Services
We currently have the following items available for rental: - Standard Portable - Handicap Toilet - Trailer Toilet - Double Trailer Toilet - Hand Washing Station - 2 Unit Comfort Station AC/Heated - 4 Unit Comfort Station AC/Heated
Located in our Fairmount, IN shop, MonDak Portables Manufacturing Division has the ability to manufacture and fabricate your portable toilet trailer needs. Take a look at some of our photos to see what our team has put together in the past, and give us a call to discuss your next step!
Yes, we currently offer financing through (NAME) service. For more information, please contact Rick Rogers at (701) 859-4662
Federal Contracting Profile
To view our federal contracting details, please view our Capability Statements below.