All of our custom built trailers are manufactured in our Manufacturing Division in Fairmount, Indiana.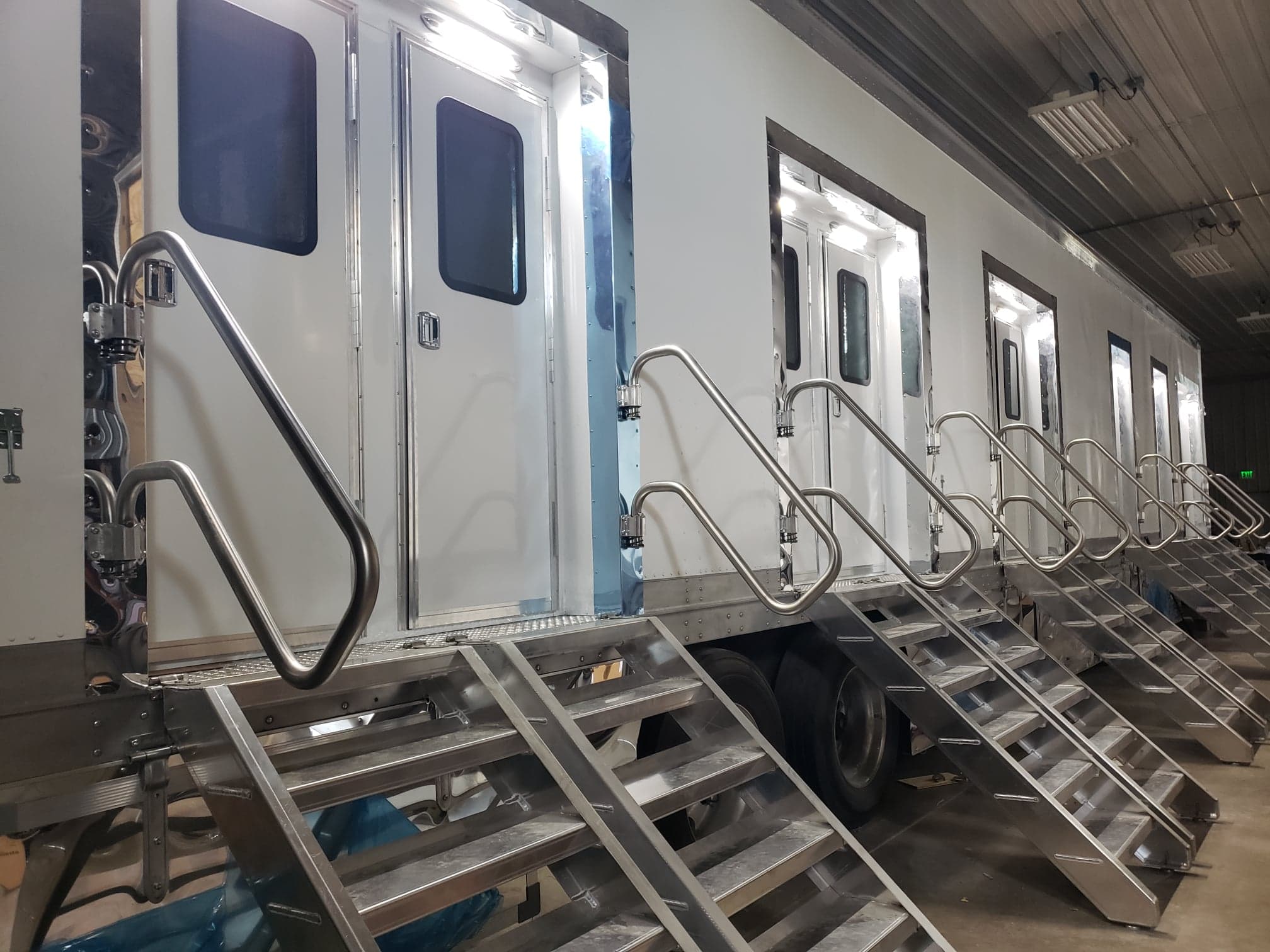 Industry Specific Custom Built Trailers.

Custom built Office/Honeywagon Trailers- Everything you need on location. Heated & Air Conditioned Rooms, Toilet Stalls, Private Rooms, Hand Washing Station, and more.
MonDak Portables, LLC started manufacturing restroom trailers in 2013. We completed over 50 Comfort Restroom Trailers for our own rental company in ND. These units provided AC and Heat for the users comfort. We then expanded into retail sales by attending the WWett Show in Indianapolis, Indiana in 2017. We were able to showcase our manufacturing skills with our Comfort Stations and Toilet Trailers. After seeing that there was a market for special order trailers, we expanded into other markets. In 2019 we manufactured some Honeywagon Trailers for a Hollywood company.
Our Honeywagon/Office Trailers are built for multiple uses such as Product Teams, Live Events and Concerts, Festivals, Trade Shows and Conventions, Outdoor and Indoor Concerts, Celebrity or Talent Setup, Sports, DJ's and more.
MonDak offers you different units that adjust to the specific requirements of productions: equipment, spaces, performance and cleanliness. We have a long experience working with national production companies that recognize our service as professional, punctual, of high quality and with the willingness of the team to collaborate in whatever is required. We are here to help you run your project as smoothly as possible.
Our company is governed by important values of customer service to meet and exceed your needs in all our interactions so we can offer you the best experience with our trailer service!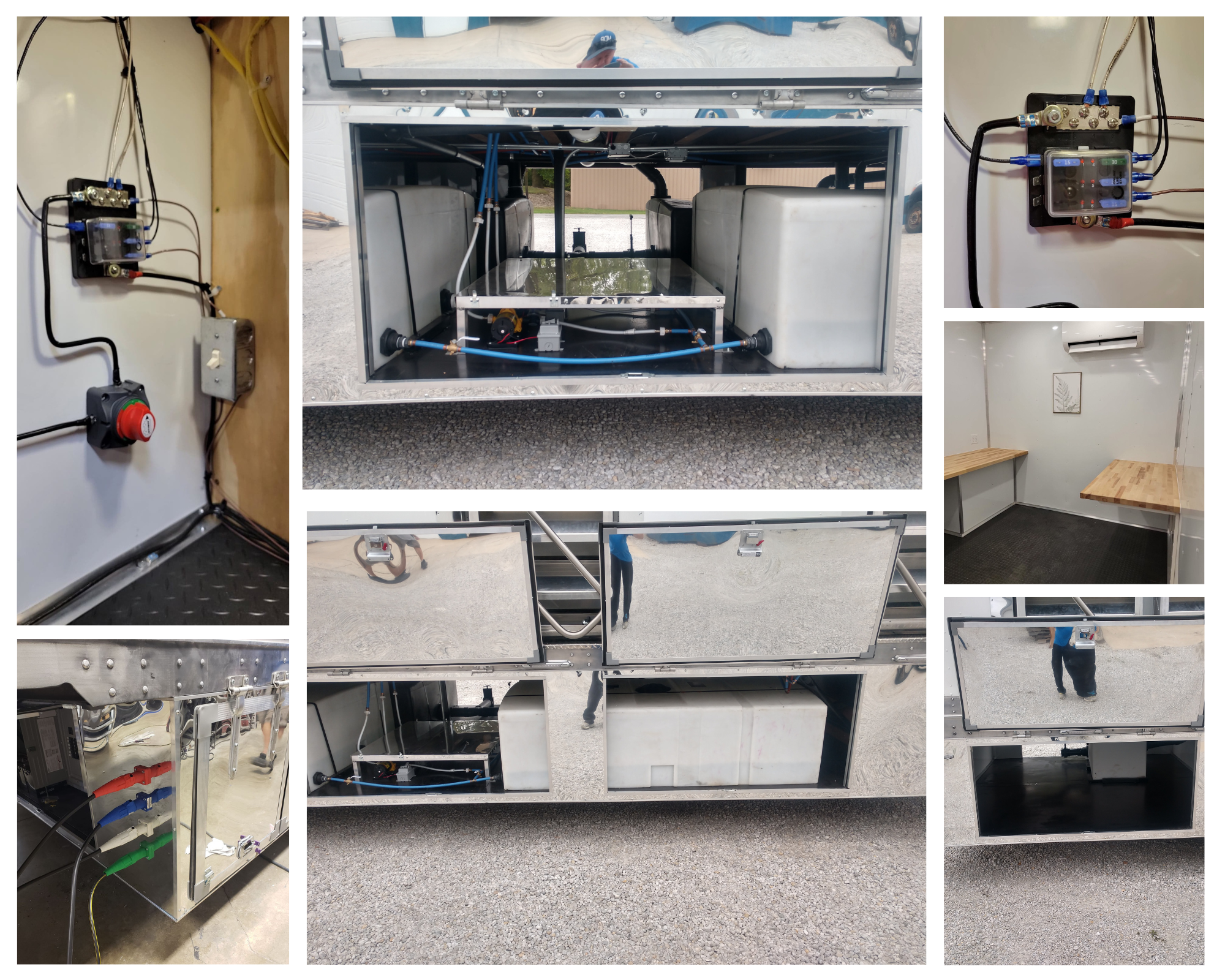 Details About Manufacturing and Fabrication Services
We currently have the following items available for rental: - Standard Portable - Handicap Toilet - Trailer Toilet - Double Trailer Toilet - Hand Washing Station - 2 Unit Comfort Station AC/Heated - 4 Unit Comfort Station AC/Heated
Located in our Fairmount, IN shop, MonDak Portables Manufacturing Division has the ability to manufacture and fabricate your industry specific trailer tailored to your spec requirements. Take a look at some of our photos to see what our team has put together in the past, and give us a call to discuss your next step!
Yes, we currently offer financing. For more information, please contact Rick Rogers at (701) 859-4662
Federal Contracting Profile
To view our federal contracting details, please view our Capability Statements below.